23 Jun

Using Custom Columns in the Wildlife Computers Data Portal

One often overlooked feature in the Wildlife Computers Data Portal is the ability to add custom labelled columns for your deployments. You can add up to five custom columns in order to search and sort the way you want to. The columns can be anything you want—animal sex, weight, tagging location, animal name. These customized columns will appear in blue to the right of the standard deployment data.

This is an example of custom columns displaying Tag Type, Species, Location, Tag Name, and Tagging Project.


To create custom columns in the Portal, navigate to the Labels button at the top of your deployment list, next to the blue Download button. Click Manage Categories to add or remove columns.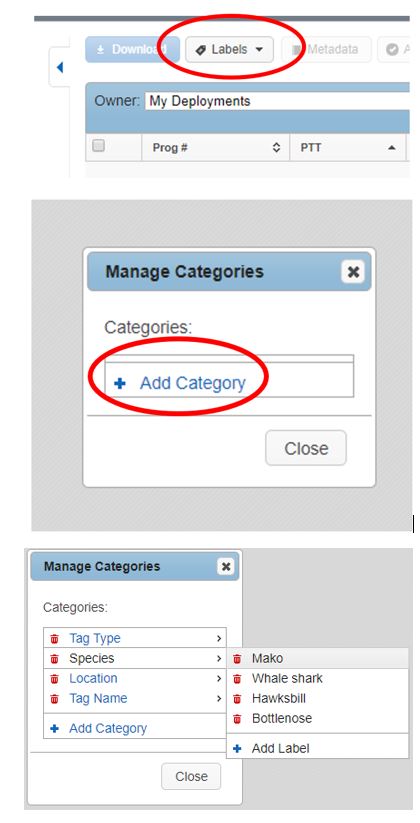 When you create custom columns, you only need to select the deployment using the checkbox at the left (or multiple deployments), and click the Labels button to add values for each custom column for that deployment. The below example shows the selection menu available when selecting a deployment with the above example's custom columns.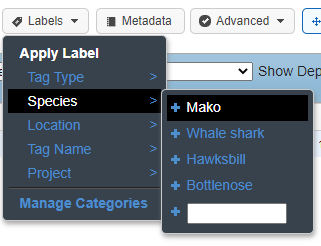 Additional instructions for using the Label feature in the Wildlife Computers Data Portal can be found in the Tag Agent and Portal User Guide on page 19.