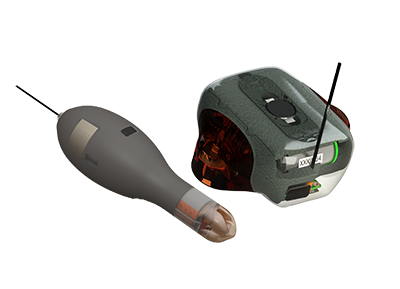 01 Oct

Wildlife Computers Releases New Tags

Wildlife Computers released new tags over the last few months. Our LIMPET (Low Impact Minimally Percutaneous Electronic Transmitter) tags are widely used for cetacean tracking. The small footprint allows for deployment high on a dorsal fin to enable frequent transmissions to the Argos satellites. Last month we introduced the SPOT-365 and SPLASH10-333 (also comes in a Fastloc® version). Both tags have twice as much capacity as previous versions.

Benthic species can remain stationary for days, making it difficult to deduce mortality from our typical data sets — depth, temperature, and light. The Benthic sPAT adds tilt to help measure activity (or inactivity) in order to help determine mortality.

Like our other pop-up satellite tags, sensors collect data during deployment and archive it on board the tag. Then, on a preset date, the tag releases from its host animal, surfaces, and uploads a summary of the archived data to the Argos satellites. The Wildlife Computers Benthic sPAT tags work on species like halibut, sole, flounder, turbot, and rays. You can read about some of the exciting research taking place using the Benthic sPAT in the Canadian Journal of Fisheries and Aquatic Sciences and about the tag's development in Animal Biotelemtry.