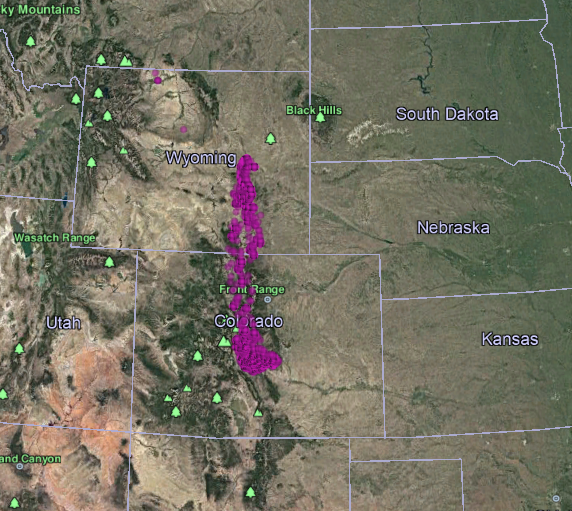 17 May

Rainier-S20 Tag Pinging Away After One Year

We introduced our new bird tag—Rainier-S20—last fall after a lot of work, field trials, and preparation. One of our field trials just had it's one-year-anniversary and the tag is still going strong.

On April 30, 2017, Mike Lockhart, retired U.S. Fish and Wildlife Service biologist with a 33-year career working on birds of prey and our own Rowan Calder, technical sales consultant, released the first Rainier-S20 tag on a female Golden eagle at Hutton Lakes Wildlife Refuge in Wyoming.

Over the last 365 days of deployment, the tag logged a total of 7,140 GPS locations via Argos—an average of 19.6 fixes per day. The data shows the eagle successfully navigating itself through wind turbines in South central Wyoming and down to central Colorado where it spent most of the winter. Altogether, the eagle traveled a total of 10,573 miles between all of its locations.

Oh, the sights it must have seen! Learn more about the Rainier-S20 and our Early Adopter Program.